Future of Work has begun
"It is being shaped by two powerful forces: The growth adoption of artificial intelligence in the workplace, and the expansion of the workforce to include both on- and off-balance-sheet talent." - Deloitte
More than 20% of the workforce could work remotely 3 to 5 days a week as effectively as they could if working from an office.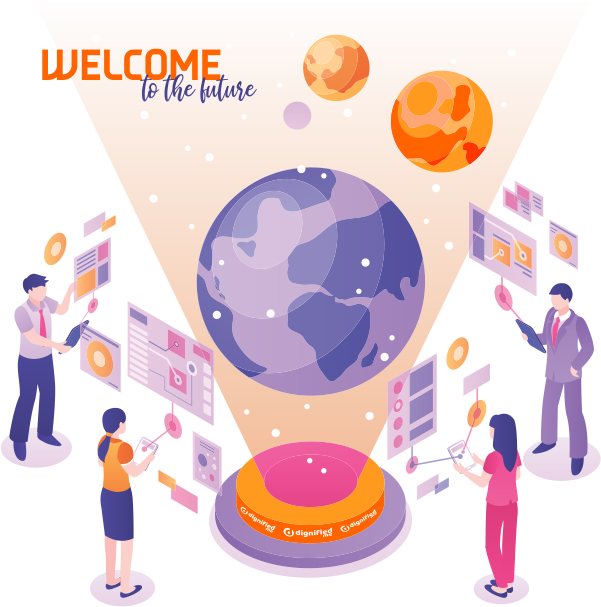 "While some jobs will be lost, and many others created, almost all will change" - McKinsey
Entrepreneur.com - 4 Trends shaping Future of Work
1. Going Remote2. Digital Transformation3. Millennial Takeover 4. Need for Scalable Workforce
"More than 20% of the workforce could work remotely 3 to 5 days a week" - McKinsey
Remote is the New Normal
With the advent of technology, more and more work is getting remote. The world of work is changing. Artificial intelligence, automation and robotics will make this shift as significant as the mechanization in prior generations of agriculture and manufacturing.
With automation taking over, most of the employees will require significant re-skilling and up-skilling.

Up-skilling existing workforce for rapidly changing and upcoming skills and technologies is not a viable option for organizations at large.
Here's where the remote and hybrid work models will play a significant role.
Dignifiedme provides 100% vetted and highly skilled professionals
who love up-skilling themselves, who may not be a jack of all trades but are certainly a master of what they deliver. This helps organizations to close the skill gaps and invest less in continuous up-skill processes.
Hire Your Remote Professional
Uber told employees that they could work from home through June 2021, while they will also receive a $500 stipend to set up a home office.
Google is extending it's work from home policy through June 2021.
Twitter will allow some of it's workforce to continue working from home "forever", if they choose.
Mark Zuckerberg said as many as 50% of Facebook employees could be working remotely within the next five to 10 years.
The Next Could Be Your Company!